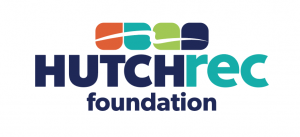 The popular Salty Dog Triathlon, sponsored by Hutchinson Recreation Commission, will be held Saturday, August 12th at 7 a.m. Individuals will swim 400 meters in the pool, bike 10.5 miles on a course closed to vehicles, and run 3.1 miles on a paved trail. The entire event is held within beautiful Carey Park. The event is chip-timed, which assists us with the accuracy of each leg, transition, and overall results.
Packet pick-up is on Friday, August 11th from 5-7 p.m. at the Homebuilders Shelter in Carey Park (Race HQ). A question and answer session will be at 6:30 p.m. that night.
You can also pick up your packet on race day. On Saturday, August 12th, check-in will be from 5:30-6:30 a.m. at race HQ located at the Homebuilders Shelter. Check-in is mandatory even if you picked up your packet in advance. The competitors meeting will be at 6:30 a.m. (required). The triathlon begins at 7 a.m. All participants must wear bike helmets during the bike leg of the event.
---
FOR IMPORTANT RACE INFORMATION, we need your email and you must PLACE A CHECK IN THE BOX NEXT TO "ALLOW PROMOTIONAL EMAIL" when creating your user account.